Julie Bardeche
Legal Advisor
Julie is a legal advisor at REDRESS since 2018. Prior to REDRESS, she worked as a Legal Officer for the International Co-Investigating Judge at UNAKRT in Cambodia for five years. There, she worked on four different investigations relating to allegations of genocide, crimes against humanity and war crimes. Between 2011 and 2013, she practiced at the Paris (France) Bar for two years, where she represented asylum seekers and practiced criminal law, amongst others. She also worked on developing legislative frameworks for public private partnerships, and white collar crimes, as well as on regional human rights cases in West Africa. She has an LLM in Human Rights, Conflict and Justice at SOAS, and a Masters in Public International Law at Paris 2 Panthéon-Assas.
Follow Julie on Twiter @JulieBardeche

Leanna Burnard
Legal Officer for Asset Recovery and Sanctions
Leanna focuses on REDRESS' asset recovery and sanctions work. Before joining REDRESS, Leanna was based in Iraq, building prosecution cases against members of ISIS for the Yezidi genocide. She worked for several years prior as a criminal defence lawyer for Aboriginal people in the Australian outback. Her passion for human rights has led her to volunteer in a Palestinian refugee camp in the West Bank, a human rights office in South Africa, Australia's refugee detention centre on Christmas Island, and at the United Nations International Criminal Tribunal for the Former Yugoslavia in The Hague. Leanna has an LL.M. in International Humanitarian Law and Human Rights from the Geneva Academy and bachelor's degrees in law and journalism from Australia.
Follow Leanna on Twitter @LeannaBurnard
Anoushka Canagaretna
Programme Development Manager
Anoushka has a background in developing humanitarian response and human rights programmes during protracted conflicts and natural disasters, with a focus on intersectional vulnerabilities and survivor-led approaches. She has written about the impact of longstanding human rights violations in the Gaza Strip, funded and grown partnerships with civil society in Europe, Asia and the Middle East and resourced Covid-19 emergency support in the UK.
Follow Anoushka on Twitter @AnoushkaRetna

Sheilagh Cardosa
Head of Finance
Sheilagh joined REDRESS in January 2017 as Head of Finance.
For the past twenty years she has worked in various charities, specializing in violence against women and girls.
Sheilagh was the Finance Manager for Eaves for twelve years, where she oversaw the many changes and challenges in the sector.
Giovanna Cerrón
Finance Officer
Giovanna joined Redress in May 2021. She has an Accounting bachelor degree from the Pontificia Universidad Católica del Peru and a Msc in Finance and Accounting from the University of Westminster. Giovanna has worked for seven years within the Charity Sector, supporting the Finance and Business side of Southwark Pensioners Centre, a charity that supports 50+ people from Southwark Borough. Giovanna has also several years of experience in Peru working for the Oil Industry and as a Consultant within the Finance and Tax divisions. She is a highly active member of ArtPerUK, a Peruvian Dance Group, where she participates in different events promoting the Peruvian Culture in the UK.

Emma DiNapoli
Legal Fellow
Emma is a legal fellow at REDRESS, where she works primarily on advancing transitional justice in Sudan. Prior to joining REDRESS, Emma spent time with ALEF-Act for Human Rights in Beirut, Lebanon, Human Rights Watch, and the U.S. Department of State in the Office of African and Near Eastern Affairs. Emma has also worked in Jordan and Palestine. While pursuing her J.D., Emma was a student attorney in the Human Rights Clinic, focusing on human rights abuses in Kashmir. She has written extensively on urban conflict, post-conflict reconstruction, and business and human rights issues. Emma studied law at Columbia University, and holds a B.A. in English and Religious Studies from the University of Virginia.
Follow Emma on Twitter @EmmaDiNapoli

Chris Esdaile
Legal Advisor
Chris joined REDRESS in 2017 as a Legal Advisor. Prior to joining REDRESS, Chris worked at Leigh Day, Solicitors, on corporate accountability litigation, and on claims resulting from ill-treatment by British forces during the Iraq conflict. After working in South Africa on human rights issues in the period before the end of apartheid, as a solicitor he undertook housing litigation for vulnerable tenants in Birmingham, where he was a founding partner of the specialist housing practice, the Community Law Partnership. Chris served on the International Human Rights Committee of the Law Society from 2000 to 2004. From 2004-2009 he worked as legal advisor at a centre for abused women in northern Chile, later assuming the role of Director of this project. Chris studied law at Birmingham University (LLB) and has an LLM in International Human Rights Law from Queen Mary, University of London.
Follow Chris on Twitter @ChrisEsdaile

Celeste Kmiotek
Legal Fellow
Celeste is completing a Public Service Venture Fund fellowship through October 2021. Prior to REDRESS, Celeste was a student attorney in the International Human Rights Climic while pursuing her J.D. There, she primarily focused on ligitation and advocacy related to human rights abuses in Bolivia. She also completed internships in the Office of the International Co-Prosecutor at the Extraordinary Chambers in the Courts of Cambodia, and at the United Nations Development Programme. She has a J.D. from Harvard Law School, and a B. A. in Englsih and Journalism from Fordham University.
Follow Celeste on Twitter on @Celeste_Kmiotek

Charlie Loudon
International Legal Advisor
Charlie represents REDRESS and its clients in cases before international courts and tribunals, including the African human rights bodies, UN treaty bodies and UK domestic courts. He leads REDRESS's legal work on seeking the release of Nazanin Zaghari-Ratcliffe and co-ordinates REDRESS's work on prosecuting the perpetrators of torture using universal jurisdiction. Charlie is a UK-qualified solicitor advocate. He practised for six years at an international law firm, where he acted in disputes against foreign States. He previously spent time at the International Criminal Tribunal for Rwanda and the Ghana Center for Democratic Development. Charlie studied Law at Oxford (BA) and International Law and African Politics at SOAS (MA). He writes regularly on international justice and human rights.
Follow Charlie on Twitter @CharlieLoudon
Eva Nudd
Legal Advisor
At REDRESS, Eva manages the enforced disappearances project in Africa working with partners to obtain justice for victims of enforced disappearances. Eva is a human rights attorney with vast experience in gender issues, women's rights and international criminal law in the United States, Europe, and Kenya. Prior to joining REDRESS, she worked for the United Nations Environment Programme and the Open Society Justice Initiative in Nairobi, Kenya. She also worked as an immigration attorney in New York City advising asylum seekers, incuding victims of female mutilation, forced marriage and domestic abuse. Eva has also conducted in-depth research into the investigative and prosecution practices within the International Criminal Court and assisted in the prosecution of Radovan Karadzic at the International Criminal Tribunal for the former Yugoslavia. She has a J.D. from Fordham University School of Law, and a Masters in International Relations, with a focus on Human Rights, from Seton Hall University.
Follow Eva on Twitter @NuddEva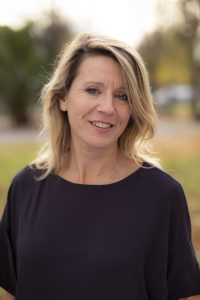 Letizia Paoloni
Office Manager
Letizia is a PhD candidate in Political Science at the CUNY Graduate School in New York, where she obtained her master's degree in Political Science. Prior to joining REDRESS, Letizia was a research associate at the Ralph Bunche Institute for International Studies in New York, where she organised and coordinated the RBI UN Seminar Series, and conducted research on UN operations, human rights, globalisation and development. As project manager of the Ralph Bunche Centenary Celebration Secretariat, she worked closely with over 90 worldwide organisations to coordinate the Centenary's events such as conferences, lectures, exhibits, event openings, educational outreach programmes and TV shows.

Kelsey Peden
Legal Fellow
Kelsey Peden is a Legal Fellow at REDRESS, where she works primarily on sanctions and asset recovery. Prior to working at REDRESS, Kelsey completed internships at the United Nations Children's Fund Regional Office for East Asia and the Pacific in Bangkok, Thailand, Human Rights Watch, the International Rescue Committee, and the U.S. Embassy in Paris, France. During law school she was involved in the Berkeley International Human Rights Law Clinic, focused on child slave labour in Cote D'Ivoire. Additionally, she led her schools anti-trafficking pro bono program. She has a J.D. from the University of California, Berkeley School of Law, an M.P.P. from the London School of Economics and Political Science, and a B.A. in Comparative Literature from the University of California, San Diego.
Lisa-Marie Rudi
Consultant Legal Officer
Lisa is a consultant at REDRESS, where she works on reparations for conflict-related sexual violence. Lisa is a trained investigator and, prior to joining REDRESS, was based in Geneva where she built universal jurisdiction cases as the Deputy Head of the Legal Team at Civitas Maxima. Lisa also worked with the civil party team on the Hissène Habré case and was a researcher on accountability mechanisms for sexual violence for the Berkeley Human Rights Center. She has worked in and on Cambodia, Liberia, Chad, Kenya, and Cote d'Ivoire. She holds an LL.B. in International and European law from the University of Groningen, an LL.B. in Swiss law from the University of Geneva, and an LL.M. with a specialization in international law from the UC Berkeley School of Law.
Follow Lisa on Twitter at @LisaMarieRudi
Renata Politi
Legal Officer
As a Legal Officer at REDRESS, Renata works primarily on initiatives to promote justice and accountability for discriminatory torture perpetrated against LGBT+ persons, and on the implementation of anti-torture standards in Africa. She has a background in criminal law and human rights, with experience in litigation, research and advocacy. Following five years of practise as a criminal lawyer, Renata focused on the implementation of UN treaties and national mechanisms for implementation, reporting and follow-up of recommendations from UN human rights bodies. She spent time at the Human Rights Implementation Centre (Bristol), and at Universal Rights Group (Geneva). She holds an LLM from University of Bristol focused on International Human Rights, and postgraduate diplomas in criminal law from the University of Salamanca, and the University of Coimbra jointly with the Brazilian Institute of Criminal Sciences.
Andrea Rogers
Legal Officer
Andrea is a Legal Advisor primarily focused on the Dissent and Enforced Disappearances in Africa projects. Prior to joining REDRESS, she worked for the UK Parliament's All-Party Parliamentary Human Rights Group, dedicated to challenging international civil and political human rights violations and supporting advocacy for human rights defenders. She also has significant experience working with torture survivors for the UK based charity, Freedom from Torture in the Medico-Legal Reports team. Andrea is a qualified Australian lawyer and holds a LLB from the University of Monash, Melbourne, as well as an MA in Understanding and Securing Human Rights from the School of Advanced Study, University of London.

Eva Sanchis
Head of Communications
Eva joined REDRESS in 2011. She is a former Johns Hopkins University's International Reporting Project fellow and a winner of the Guillermo Martínez-Marquez award for Latin American Reporting. She was the Metro and National News editor of El Diario-La Prensa, New York's largest Spanish language newspaper. She previously worked as its senior political and investigative reporter, and worked on several award-winning projects. In the United Kingdom, she has written for the Financial Times Magazine and BBC Mundo. She has a M.A. in Journalism and Latin American studies from New York University, where she was an adjunct professor.
Follow Eva on Twitter @sanchis.e
Rupert Skilbeck
Director
Rupert Skilbeck is a barrister who specialises in human rights law and international criminal law, who has directed strategic litigation aro the world. Before joining REDRESS on 1 February 2018, was the Litigation Director at the Open Society Justice Initiative, where he oversaw human rights litigation in more than 100 cases including torture, deaths in custody, discrimination, fair trial rights, corruption, national security, and international criminal law. Prior to this he worked with international and hybrid criminal tribunals in Cambodia, Bosnia and Herzegovina, and Sierra Leone. In 2006 he was appointed by the United Nations as the Principal Defender for the Extraordinary Chambers in the Courts of Cambodia. He was also the director of Odsjek Krivicne Odbrane, the criminal defence section of the State Court in Sarajevo, and the defence advisor at the Special Court for Sierra Leone. From 1995 to 2004 he practiced primarily at the criminal bar in London and on the Midland circuit.
Follow Rupert on Twitter @RupertSkilbeck
Alix Vadot
Legal Fellow
Alix's work as a legal fellow at REDRESS focuses primarily on implementing anti-torture standards and promoting accountability for discriminatory torture and violence against LGBT+ persons in the African continent. During law school, Alix worked in various areas, including special education advocacy, labor law, and anti-discrimination law. Prior to law school, she also spent time with the Global Network for Public Interest Law in Budapest and with a community-based newspaper, RioOnWatch, in Brazil. Alix holds a J.D. from the University of California, Berkeley School of Law, and a Bachelor of Arts and Science in International Development Studies and Psychology from McGill University.
Alejandra Vicente
Head of Law
Alejandra joined REDRESS on 1 November 2018 as Head of Law. She is a recognized expert in international human rights law, and a leading practitioner of strategic human rights litigation. Prior to joining REDRESS, Alejandra was the Legal Director at the Center for Justice and International Law (CEJIL), where she oversaw their strategic litigation of human rights cases before the Inter-American Commission and Court of Human Rights. In her 10 years at CEJIL she litigated ground-breaking cases, including the torture of journalists (Herzog v. Brazil), international responsibility for torture against non-state actors (Linda Loayza v. Venezuela), sexual and gender-based violence as torture (Gladys Espinosa v. Peru, Women of Atenco v. Mexico), and summary executions and forced disappearance (Palacio de Justicia v. Colombia).
Follow Alejandra on Twitter @AVicente_Carr
Trustees
Paul Lomas – Chair
Paul is a solicitor of England and Wales, with Higher Rights of Audience. He is a member of the Competition Appeals Tribunal in London. He was the Vice-Chair of the fundraising Appeal Board for the Bingham Centre for the Rule of Law, which raised more than £1.5 million. He was formally a partner at Freshfields Bruckhaus Deringer, where he was the head of the global commercial disputes team. His experience includes general litigation, including commercial transactions, mergers and acquisitions, capital markets, joint ventures, a wide range of regulatory litigation and defence work, financial services law, energy law, art law and particularly competition, cartel and EU law. He has advised many clients on strategic litigation, business model changing disputes and governance or ethics issues which affect their reputation. He has an MBA from INSEAD.
Professor Bill Bowring
Bill is Professor of Law at Birkbeck College, University of London since September 2006, and a practising barrister. He founded and is Chair of the International Steering Committee of the European Human Rights Advocacy Centre (EHRAC). He has represented applicants before the ECHR in cases against Azerbaijan, Estonia, Georgia, Latvia, Russia, and Turkey, and regularly acts as expert for the Council of Europe on human and minority rights issues. He has written more than 80 publications on topics including international law and human rights.
Follow Bill on Twitter @BillBowring
Dr Sherman Carroll, MBE (Hon.)
Sherman was Head of Amnesty International's campaigns, including the campaign for the abolition of torture (1974-1983) and co-founder of its medical programme. He was subsequently director of policy at the Medical Foundation for the Care of Victims of Torture (now Freedom from Torture) until he retired in 2006. He is the founding editor of human rights publisher Readers International, in London and the USA.
Professor Helen Duffy
Helen Duffy runs 'Human Rights in Practice,' specializing in strategic human rights litigation and international legal advice. She has litigated ground-breaking cases in the European, African, Inter-American systems, and intervened before international and national courts. For 10 years prior to setting up her practice she was Legal Director of INTERIGHTS, prior to which she was Legal Adviser in the Prosecutors Office of the International Criminal Tribunal for the former Yugoslavia (ICTY). Previously as Counsel to Human Rights Watch on International Justice, she was involved in negotiating the ICC statute and in the Pinochet proceedings. She was also the Legal Director of the NGO Centro para Accion Legal en Derechos Humanos in Guatemala. She began her career in the UK government legal service, from where she was appointed Asst. Secretary to L.J. Scott's Arms for Iraq inquiry.
Follow Helen on Twitter @HelenDuffy_HRP
Professor Sir Malcolm Evans, KCMG, OBE
Sir Malcolm Evans, KCMG, OBE is Professor of Public International Law and Dean of the Faculty of Social Sciences and Law in the University of Bristol. His research interests include the law of the sea and the international protection of human rights, with particular focus on the freedom of religion and the prevention of torture. He was Head of the School of Law 2003-05 before becoming Dean of the Faculty of Social Sciences and Law. He is a member of the Organization for Security and Co-operation in Europe Advisory Panel on Freedom of Religion and Belief; the International Law Association Human Rights Law and Practice Committee; and the Board of Management of the Association for the Prevention of Torture. He has worked extensively on human rights issues for numerous international bodies and NGOs and is currently a member and Chair of the United Nations Subcommittee for the Prevention of Torture. In 2015 Evans was appointed as a member of the reconstituted panel of the Independent Inquiry into Child Sexual Abuse. He was appointed Knight Commander of the Order of St Michael and St George (KCMG) in the 2016 New Year Honours for services to torture prevention and religious freedom.
Willa Geertsema (Honorary Treasurer)
Willa has had a long career as Charity Finance Director and is currently the owner of a start-up business. She worked for a range of British and US charities as Finance Director, the last of which was at the International Office of UWC, a global educational movement. During her time there, she oversaw the global financial strategy for fifteen schools and colleges spread over five continents and was part of a successful overhaul of the global financial and governance structures. In 2016 she changed career and started a groundbreaking start-up business taking antique porcelain into the online world, quickly building up a large online following and now exporting British antique porcelain items all over the world.
Phillip Hodgson
Philip is the CEO of Brevio, a start-up that is looking at grant-making processes to make them more efficient and effective for both charities and donors. He is an experienced program manager, consultant, and award0wiing MBA, with experience of working within the large mult0national construction businesses, heritage retailers, and start-ups in the tech space. He was previously the managing director of Apopsi Consulting, a specialist consultancy with a focus on brand and marketing strategy and a wider business strategy offering. He has an MBA from the University of Bath, where he was the winner of two international MBA competitions (in FinTech and Smart Technologies).
Kirsten McIntyre
Kirsten is a Director at Deloitte, and the London Manager of Market Gravity, a proposition design consultancy, which helps mobilise teams in big businesses to create new ventures, new products, and new services. She is a senior innovation consultant, with a proven track record in delivering innovative and insight-driven propositions for blue chip clients. At Market Gravity she has a dual role as business development and project oversight, while managing a team of 35. She was previously a senior digital strategist at Blue Latitude, a specialist digital marketing consultancy.
Reverend Nicholas Mercer
Nicholas is the Rector of Bolton Abbey in North Yorkshire. He was formally a Lieutenant Colonel in the British Army, and taught at the International Institute of Humanitarian Law in San Remo. As the senior military legal adviser to the 1st Armoured Division during the Iraq war of 2003 he became an outspoken critic of the use of torture in Iraq, and was ultimately suspended by the Ministry of Defence. He was named Liberty Human Rights Lawyer of the Year 2011-2012 for his work for prisoners of war in Iraq.
Baroness Vivien Stern
Vivien Stern is a crossbench member of the House of Lords. She was formerly the Director of NACRO (1977-1996) and Secretary General of Penal Reform International (1989-2006). She is a Senior Research Fellow at the International Centre for Prison Studies at King's College London. She has written several books, including Creating Criminals: prisons and people in a market society and A Sin Against the Future: imprisonment in the world. She is a member of the advisory board of the OSF Human Rights Initiative.
Karen Thompson
Karen is a not for profit and charity specialist who has worked in the charity sector for over 16 years, both as a finance director and chief operating officer, and as a partner in some of the leading charity-specialist accounting and advisory teams. She has worked with a huge range of organisations, from household name charities to small local organisations, membership bodies, educational charities, grant giving foundations, international development charities and social enterprises. She brings hands on experience of delivering on strategy, transforming finance teams and creating change.
Trustees (USA)
Professor Michael Bazyler, Chair
Stephanie Deckrosh
Professor Naomi Roht-Arriaza
Professor Dinah Shelton
Professor David Weissbrodt
Patrons
The Honourable Louise Arbour CC, GOQ
Professor Michael Bazyler
Rt Hon Ann Clwyd MP
Dato' Param Cumaraswamy
Edward Datnow FRCS
Anthony Foulger
Dr Inge Genefke MD, D.M.Sc.h.c.
Dame Rosalyn Higgins DBE QC
Leah Levin, OBE
Caroline Moorehead OBE, FRSL
Professor Manfred Nowak
The Rt Rev Lord Harries of Pentregarth
John Simpson CBE
Professor David Weissbrodt
Dame Vivienne Westwood DBE, RDI
Founder and Honorary President
Keith Carmichael
Legal Advisory Council
Professor Michael Bazyler
Professor of Law, Chapman University School of Law, California.
Sir Geoffrey Bindman QC (Hon)
Solicitor specialising in human rights and founder and senior consultant at Bindmans LLP.
Michael Birnbaum QC
Barrister at Foundry Chambers and he was for many years, a member of the Executive Committee of the Bar Human Rights Committee.
Joanna Glynn QC
Barrister at One Crown Office Row, Temple.
Professor David Harris CMG
Professor of Law, Nottingham University.
Professor Lorna McGregor
Professor at the University of Essex.
Professor Geraldine Van Bueren
Professor of Law, Queen Mary, University of London.
Professor David Weissbrodt
Professor of Law at the University of Minnesota Law School.
REDRESS Nederland
REDRESS Nederland was formally established in The Hague in 2016. Our Hague-based organisation builds on REDRESS' extensive experience of collaborating with the International Criminal Court and other international justice institutions on issues such as victim participation and reparation in criminal trials. Its work is supported by a Board of Trustees.
Trustees
Paul Lomas (Chair)
Former Partner at Freshfields Bruckhaus Deringer
Willa Geertsema (Honorary Treasurer)
Willa has had a long career as Charity Finance Director and is currently the owner of a successful start-up business taking antique porcelain into the online world.
Rianne Letschert (Secretary)
Rector Magnificus, Maastricht University
Contacts
REDRESS Nederland
Alexanderveld 5, office 3.19, 2585DB
The Hague, The Netherlands
Tel: +31 708 919 317 Email: [email protected]
Mandate and Operations
Stichting REDRESS Nederland was formally established on 7 September 2016. It is registered with the Dutch Chamber of Commerce with the registration number 66793319. Its RSIN number is 8566.99.846.
Articles of Association:
7 September 2016 (updated version 15 May 2017)
Annual Accounts: