Our UK operation, based out of a London office, is comprised of a diverse and dedicated group of people that works on REDRESS' programmes, campaigns, events, communications and general affairs. The work of our staff is supported by our Board of Trustees, Patrons, a Global Advisory Council and Legal Advisory Council.
Read our Annual Reports,  Strategies and Evaluations,  Articles of Association
Nora Bendžiūtė
Fundraising Assistant
Nora joined REDRESS in 2016 as a Fundraising Assistant. She completed her BA in International Relations at the University of Exeter and has a Master's degree in Understanding and Securing Human Rights at the School of Advanced Study (University of London). She has undertaken various internships in the human rights and diplomatic fields, including with Minority Rights Group (MRG) in London, the Georgian Foundation for Strategic and International Studies (GFSIS) in Tbilisi, the Lithuanian Embassy in Paris, and the Ministry of Foreign Affairs of Lithuania in Vilnius.
Sheilagh Cardosa
Head of Finance
Sheilagh joined REDRESS in January 2017 as Head of Finance. For the past twenty years she has worked in various charities, specializing in violence against women and girls. She was the Finance Manager for Eaves for twelve years, where she oversaw the many changes and challenges in the sector.
Chris Esdaile
Legal Advisor
Chris joined REDRESS in 2017, as a Legal Advisor. Chris spent several periods working in South Africa on human rights issues in the period before the end of apartheid, and working as an election monitor in the first democratic elections there. Having qualified as a solicitor in 1993, he worked in Birmingham undertaking housing litigation for vulnerable tenants, joining with others to set up a new specialist housing practice, the Community Law Partnership, in 2000. Chris served on the International Human Rights Committee of the Law Society from 2000 to 2004. From 2004-2009 he worked as legal advisor at a centre for abused women in northern Chile, later assuming the role of Director of this project. After returning to the UK, he completed an LLM in International Human Rights Law at Queen Mary, University of London. From 2011-2017, Chris worked at Leigh Day, Solicitors, using legal action in England to hold large UK companies to account for harming people in other countries, and latterly working on some of the claims resulting from alleged mistreatment by British forces during the Iraq conflict.
Follow Chris on Twitter @ChrisEsdaile

Josie Fathers
Advocacy Officer
Josie joined REDRESS in 2017 as an Advocacy Officer working on a special project to increase support and assistance to British nationals detained abroad who are at real risk of torture and ill-treatment. She completed her BA at the University of Leicester before pursuing a master's degree at the School of Oriental and African Studies, University of London. She has extensive experience working on human rights issues in the Middle East, particularly with regards to the Gulf States, and has previously volunteered with International Service in the occupied Palestinian territories. She has also undertaken various internships in the fields of human rights and peace and security, including with Amnesty International and the United Nations Office for Disarmament Affairs (UNODA) in Geneva.
Follow Josie on @JosieFathers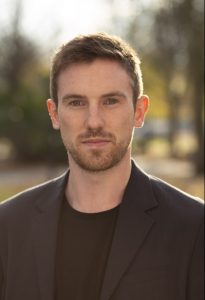 Charlie Loudon
International Legal Adviser
Charlie represents REDRESS and its clients in cases before international courts and tribunals, including the African human rights bodies, the European Court of Human Rights and the UN treaty bodies. He also co-ordinates REDRESS's work at the UN on strengthening international rules against torture. Charlie is a UK-qualified solicitor advocate. He practised for six years at an international law firm, where he acted in disputes against foreign States. He previously spent time at the International Criminal Tribunal for Rwanda and the Ghana Center for Democratic Development. Charlie studied Law at Oxford (BA) and International Law and African Politics at the London School of Oriental and African Studies (MA).
Follow Charlie on @CharlieLoudon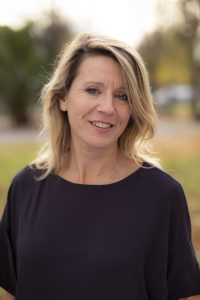 Letizia Paoloni
Office Manager
Letizia is a PhD candidate in Political Science at the CUNY Graduate School in New York, where she obtained her Masters degree in Political Science. Prior to joining REDRESS, Letizia was a research associate at the Ralph Bunche Institute for International Studies in New York, where she organised and coordinated the RBI UN Seminar Series, and conducted research on UN operations, human rights, globalisation and development. As project manager of the Ralph Bunche Centenary Celebration Secretariat, she worked closely with over ninety worldwide participating organisations to organise and coordinate the Centenary's events such as conferences, lectures, exhibits, event openings, educational outreach programmes and TV shows.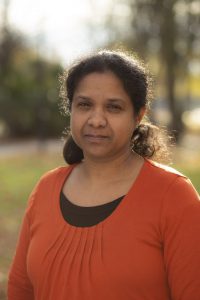 Kanimoly Primson
Finance Assistant
Kanimoly Primson joined REDRESS team in August 2017 as Finance Assistant. She has fifteen years of experience working in the UK voluntary sector. She has worked with different communities, especially with ethnic minority groups and helped in many refugee settlement projects in the UK. She has also worked in Haringey CVS organisation which supported various small charitable organisations in North London.
Rupert Skilbeck
Director
Rupert Skilbeck is a barrister who specialises in human rights law and international criminal law, and who has directed strategic litigation around the world. Before joining REDRESS on 1 February 2018, Rupert was the Litigation Director at the Open Society Justice Initiative, where he oversaw human rights litigation in more than 100 cases including torture, deaths in custody, discrimination, fair trial rights, corruption, national security, and international criminal law.
Prior to this he worked with international and hybrid criminal tribunals in Cambodia, Bosnia and Herzegovina, and Sierra Leone. In 2006 he was appointed by the United Nations as the Principal Defender for the Extraordinary Chambers in the Courts of Cambodia. He was also the director of Odsjek Krivicne Odbrane, the criminal defence section of the State Court in Sarajevo, and the defence advisor at the Special Court for Sierra Leone.
From 1995 to 2004 he practiced primarily at the criminal bar in London and on the Midland circuit.
Follow Rupert on twitter @RupertSkilbeck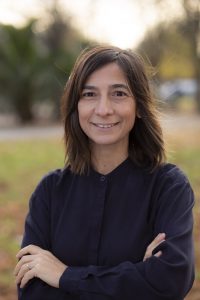 Eva Sanchis
Head of Communications
Eva has worked as a journalist for over 15 years in Europe and the United States. Prior to joining REDRESS in 2011, she was the Metro and National News editor for El Diario-La Prensa, New York's largest Spanish-language newspaper. She previously worked as its senior political and investigative reporter, and worked on several award-winning projects, including one that uncovered human rights abuses at New Jersey county jails that prompted a change in federal detention standards. She has also been a contributor for the Financial Times Magazine and covered Latin America as a fellow for the International Reporting Project at Johns Hopkins University (now based at New America) in Washington, DC. She has a M.A. in Journalism and Latin American studies from New York University, where she was an adjunct professor.
Trustees
Paul Lomas – Chair
Partner at Freshfields Bruckhaus Deringer
Michael Birnbaum QC
Barrister at 9-12 Bell Yard Chambers.
Professor Bill Bowring
Professor in the School of Law, Birkbeck, University of London. He is a practising barrister at Field Court Chambers, Gray's Inn.
Sherman Carroll PhD, MBE (Hon.)
Head of Amnesty International's campaigns, including the abolition of torture (1974-1983) and co-founder of its medical programme; director of policy at the Medical Foundation for the Care of Victims of Torture (retired 2006); and founding editor of human rights publisher Readers International, London and USA.
Willa Maria Geertsema (Honorary Treasurer)
Director of Finance and Administration at United World Colleges (UWC)
Leah Levin, OBE
Founder member of REDRESS' Board of Trustees, a Trustee of International Alert, and a former Director of Justice (the British Section of the International Commission of Jurists).
Reverend Nicholas Mercer
Former Lieutenant Colonel with the British army, and teacher at the International Institute of Humanitarian Law, San Remo. Nicholas was named Liberty Human Rights Lawyer of the Year 2011-2012 for his work for prisoners of war in Iraq in 2003.
Baroness Vivien Stern
Crossbench member of the House of Lords. Former Secretary General of Penal Reform International.
Trustees (USA)
Professor Michael Bazyler, Chair
Stephanie Deckrosh
Professor Naomi Roht-Arriaza
Professor Dinah Shelton
Professor David Weissbrodt
Patrons
The Honourable Louise Arbour CC, GOQ
Professor Michael Bazyler
Rt Hon Ann Clwyd MP
Dato' Param Cumaraswamy
Edward Datnow FRCS
Anthony Foulger
Dr Inge Genefke MD, D.M.Sc.h.c.
Dame Rosalyn Higgins DBE QC
The Rt Hon the Lord Judd
The Lord Lester of Herne Hill QC
Caroline Moorehead OBE, FRSL
Professor Manfred Nowak
The Rt Rev Lord Harries of Pentregarth
John Simpson CBE
Professor Theo van Boven
Professor David Weissbrodt
Dame Vivienne Westwood DBE, RDI
Founder and Honorary President
Keith Carmichael
Legal Advisory Council
Professor Michael Bazyler
Professor of Law, Chapman University School of Law, California.
Sir Geoffrey Bindman QC (Hon)
Solicitor specialising in human rights and founder and senior consultant at Bindmans LLP.
Joanna Glynn QC
Barrister at One Crown Office Row, Temple.
Professor David Harris CMG
Professor of Law, Nottingham University.
Professor Lorna McGregor
Professor at the University of Essex.
Professor Geraldine Van Bueren
Professor of Law, Queen Mary, University of London.
Professor David Weissbrodt
Professor of Law at the University of Minnesota Law School and Chairperson of the United Nations Sub-Commission on the Promotion and Protection of Human Rights.