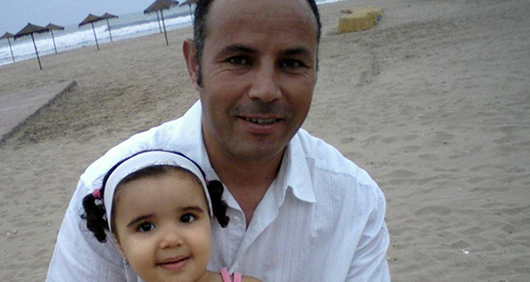 Ali Aarrass v Belgium (third party intervention)
Ali Aarrass is a dual Belgian-Moroccan national who was extradited from Spain to Morocco in 2010, despite the UN Human Rights Committee having issued an interim measure to halt the extradition given the serious risk of torture. He was subsequently tortured in Morocco, where he served 10 years of a 12-year sentence based on his confession obtained under torture. 
CASE BACKGROUND 
Ali (a dual national of Belgium/Morocco) was suffering torture and harassment while imprisoned in Morocco, and repeatedly asked for consular visits from Belgium, who initially refused to intervene claiming the general principle of non-intervention for dual nationals and absence of proof of torture.  
His challenge before the domestic court in Belgium failed on the basis that it was to be left to the Government's discretion whether to assist him and what assistance to provide. 
In March 2018, Ali's Belgian lawyers launched a case in the European Court of Human Rights to challenge the decision of the domestic court in Belgium, based on Article 1 (right to life) and Article 3 (prohibition on torture) of the European Convention on Human Rights.  
INTERVENTION  
REDRESS provided third party intervention in this case on 24 September 2018. The intervention is available here. 
The intervention dealt with the question as to whether, in a situation where there is a risk of serious injury to physical and moral integrity (for example, torture and ill-treatment), a State has a positive obligation to provide consular protection to try to prevent one of its nationals receiving inhuman and degrading treatment in another country.  
CASE OUTCOME  
European Court of Human Rights, 7 September 2021

 
The case was rejected on the basis that the Belgian authorities had not remained passive or indifferent.  
In fact, the Court decided that Belgium had, on several occasions, taken steps to intercede with the Moroccan authorities, either on a diplomatic basis or on humanitarian grounds, in order to improve Ali's situation (even though these efforts had been unsuccessful and had not improved his situation).  
However, the Court did not make a decision on the main issue covered by the REDRESS intervention. Specifically, the Court decided that it wasn't necessary for them in this case to decide the question of whether the refusal to provide consular assistance equated to a breach of Belgium's obligation not to expose him to ill-treatment. 
The decision can be found here and can be cited as follows: Aarrass v Belgium App no 16371/18 (ECHR, 7 September 2021). The decision is only available in French. 
QUICK FACTS 
Case name: Ali Aarrass v Belgium  
Court/Body: European Court of Human Rights 
Date intervention filed: 24 September 2018 
Current status: Decision reached 
Date of final decision: 7 September 2021