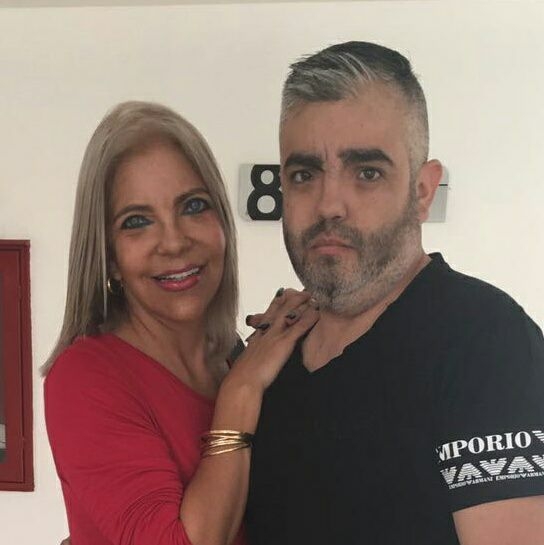 Héctor Manuel Casique Fernández v Mexico
Héctor Casique was a Mexican national who was detained between March 2013 and September 2016, falsely accused of murder, and tortured. He was cleared of all charges but murdered after his release from prison.
HECTOR'S STORY
Héctor was born on 14 February 1986 in Mexico.
He was arrested on 16 March 2013 in connection with the murder of a group of taxi drivers in Cancun, Mexico on 14 March 2013.
He consistently denied any involvement in this incident (and was later absolved of any responsibility for it on 23 September 2016).
After his arrest, he was tortured by police during the interrogation which led him to make a false confession. The torture included asphyxiation with plastic bags, beatings on various parts of the body, electric shocks to his testicles, hot chili sauce being put into his eyes and mouth, assault with a pistol handle, rape, and repeated threats.
Other "witnesses" in the case were also subjected to torture resulting in false confessions.
Héctor continued to suffer torture later in his detention, and this included assaults, and death threats (including from other prisoners).
His family also received threats from state agents whilst he was in detention, and money was extorted from them.
He was absolved of all charges on 23 September 2016 and released on the same date.
Two official public apologies were received by Héctor in connection with what had happened to him, on 9 December 2016 (in relation to assaults in prison on 29 July 2013) and on 31 March 2017 (from the Prosecutor General in relation to the torture and unjust imprisonment).
However, neither he nor his family received any protection from the state, in the face of ongoing death threats from state agents which continued immediately after his release.
Héctor was murdered on 8 June 2017.
His family continued to receive death threats, and fled Mexico in August 2017. Anonymous death threats have since continued to be received by them.
ACTION FOR JUSTICE
In 2013, Héctor's mother made various legal complaints against the relevant authorities in Mexico, but to date (to the best of our knowledge) no officials or state agents have been charged or sentenced for the Héctor's torture.
In August 2014, Héctor's mother submitted a Petition to the Inter-American Commission on Human Rights (IACHR), seeking precautionary measures to protect Héctor and his family. Correspondence between REDRESS and the IACHR has continued from April 2015 onwards regarding these provisional measures and the ongoing threats that the family have been receiving. Even now, and despite the death of Héctor in June 2017, a final decision has not been made by the IACHR on the provisional measures.
In June 2015, REDRESS submitted an amicus curiae application to the criminal court in Quintana Roo in charge of his case, about the international law binding on Mexico regarding the exclusion of evidence obtained by torture.
In September 2016, a criminal complaint was made on behalf of the family regarding the ongoing threats they were receiving. The outcome of this complaint is not known.
In September 2017, a full Petition was submitted on behalf of Héctor's mother and his immediate family, in relation to Héctor's torture and the resulting impact on him and the rest of the family.
In July 2021, Additional Observations on the Merits were submitted to the IACHR.
THE OUTCOMES
Legal complaints in Mexico (various).
Petition requesting Precautionary Measures, August 2014.
Amicus Curiae (Mexican domestic proceedings), June 2015.
Petition (updated), September 2017.
QUICK FACTS
Case name: Héctor Casique (and family) v. Mexico
Court/Body: Inter-American Commission on Human Rights (IACHR)
Date filed: August 2014/September 2017
Current status: Case pending
Legal representation: REDRESS