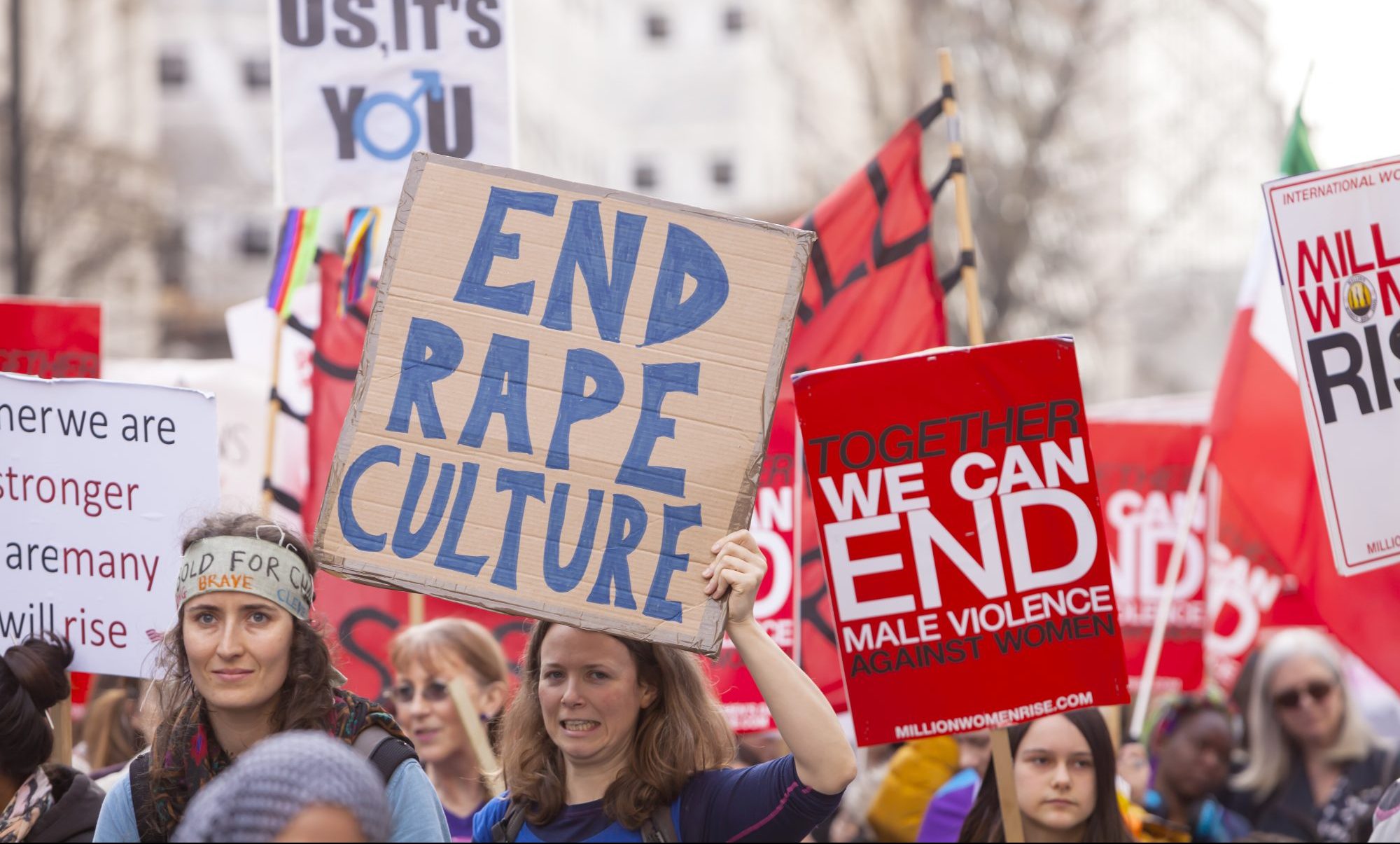 Civil society coalition tells UN of UK's widespread failures to tackle torture and ill-treatment
Eighty civil society groups and experts reveal failure of the UK to meet anti-torture obligations
Evidence submitted to UN today, in first review for five years, shows UK has failed to resolve issues and serious new concerns have emerged
Today and tomorrow in Geneva, the UK will face scrutiny for its record on torture and ill-treatment at home and abroad, as the UN Committee against Torture reviews compliance with its obligations over the last five years under the UN Convention against Torture and other Cruel, Inhuman or Degrading Treatment or Punishment (UNCAT) on 7 and 8 May 2019.
Nearly 80 UK civil society groups and experts have submitted evidence to the Committee, revealing wide-ranging failures by the UK to meet its international obligations to prevent torture and ill-treatment. This significant body of evidence has been compiled in a civil society report by REDRESS alongside Liberty, Freedom from Torture, Children's Rights Alliance for England (Just for Kids Law), Children in Wales, and Disability Rights UK.
This is the first such UN review since the Intelligence and Security Committee's reports exposed shocking new details of UK complicity in torture and rendition abroad, with UK agencies far more deeply and systemically involved in the US torture and rendition programme than had previously been publicly known. It is also the first review since the 2016 Brexit referendum, the Windrush scandal, and the introduction of the 'hostile environment' policy, all of which have contributed to an increase in ill-treatment of migrants and other minority groups, including torture survivors, and an increase in hate crimes.
In their last review of the UK five years ago, the Committee was concerned, among other issues, about the lack of accountability for serious allegations of torture and ill-treatment overseas; threats to the Human Rights Act; the placement of vulnerable people in immigration detention; the inadequate conditions of detention of thousands of prisoners; the ill-treatment of children and the mistreatment of patients receiving health care services. Unfortunately, the current situation for many of these issues remains unchanged or even worse.
The report reveals how prisons in England and Wales are at a breaking point, with the number of incidents of violence at their highest rate in 10 years. An increasing number of people are also being detained under the Mental Health Act, with a 36% rise in the number of detentions since 2010. England and Wales continue to have the highest level of child incarceration in Western Europe and far too many children continue to be detained inappropriately, with self-harm by children in detention rising by 40% to nearly 1,800 incidents in the last year.
The UK remains the only country in Europe where there is no time limit on immigration detention, and torture survivors and other vulnerable groups continue to be held in poor conditions, even when they have been found to be 'at risk' of harm in detention. The report also finds that torture survivors continue to find it almost impossible to prove that they were tortured when claiming asylum, even with medical evidence. The rate of asylum decisions overturned on appeal remains high at almost 40%.
Serious concerns also remain about ill-treatment in health care settings. A 2018 survey of 1,544 staff across 92 English care homes found significant evidence of abusive and neglectful behaviour. Ongoing deficiencies in police investigations of domestic abuse also remain, at a time when there has been an increase of 23% in domestic abuse related crimes from last year. The number of recorded hate crimes has more than doubled in the past five years, in part due to the terrorist attacks in 2017 and instances of xenophobic, divisive and anti-immigrant rhetoric of the EU referendum.
Despite the stated commitment by the UK government that there are no "safe havens" for individuals accused of torture, a FOI request shows that between 2010 to 2016 the Home Office identified around 1,000 individuals likely to be present in the UK who were suspected of involvement in torture, war crimes, crimes against humanity or genocide. But the UK has only exercised universal jurisdiction twice to bring to trial two suspects in the past 10 years.
The report urges the UK government to establish an independent judge-led inquiry to look into allegations of torture and ill-treatment overseas. A similar request made by the Committee five years ago remains unmet. The report makes further recommendations in relation to a number of other issues, which can be found here.
The report stresses the need for a cross-government policy response that is capable of involving the many different parts of the UK administration to tackle torture and ill-treatment at home, following the UK government's decision to drop in 2015 its strategy for the Prevention of Torture, which was the UK's central prevention policy that coordinated the actions of disparate structures.
Rupert Skilbeck, Director of REDRESS, said:
"The UK prides itself as a global leader in the fight against torture. But as this report makes clear, a culture of tolerance to ill-treatment and even torture has developed in the last five years, and the situation has got worse, not better. In prisons, police stations, and mental hospitals, incidents of violence, overcrowding, and self-harm have increased. Oversight of the security services has completely failed to prevent collusion with torture. There is still no accountability for policy decisions that led to torture and ill-treatment overseas. The government needs to respond to this situation urgently with a comprehensive approach that introduces real reforms to build a culture of zero tolerance to torture."
Louise King, Director of the Children's Rights Alliance for England, part of Just for Kids law, said:
"This report evidences shocking violations of children's rights including the increasing use of restraint and isolation on disabled children and children in prison; the growing use of force on children by the police; and the criminalisation of child trafficking victims. Many of these issues were highlighted by the UN Child Rights Committee nearly three years ago yet little action has been taken. It is crucial that the UK Government urgently takes the necessary steps to ensure all children are protected from violence and ill treatment."
Sue Bott from Disability Rights UK said:
"The report shows that torture remains an issue in some state funded services which disabled people are forced to rely on. Rigorous training for health and social care staff in the Convention Against Torture, and relevant UK legislation including the Mental Capacity Act, would go some way to changing the way disabled people are treated."
 Sonya Sceats, Chief Executive of Freedom from Torture, said:
"The evidence in this report is a damning indictment of the UK's commitment to its obligations under the Convention Against Torture. The UK should be a leader in the global fight against torture, yet it has resisted demands to hold an independent judge-led inquiry into its own complicity in torture. It continues its poor treatment of torture survivors seeking asylum in the UK, detaining them against its own guidance for indefinite periods of time and forcing them through impossible hoops to prove they have been tortured. This report is a wake-up call – the UK should be leading the world in its opposition to torture and fostering a place of safety for torture survivors." 
Corey Stoughton, Advocacy Director at Liberty, said:
"Over the five-year reporting period not only have we seen a lack of progress in the fight against torture but also troubling backsliding – with alarming evidence of ill-treatment in public services such as immigration detention centres, prisons and mental health facilities, and a lack of accountability for torture and ill-treatment overseas. Set in the context of an increasingly hostile environment for migrants and undocumented people, the report paints a disturbing picture. It is high time that the UK lives up to the reputation it sets for itself as a human rights leader and takes seriously its fundamental commitment to the absolute prohibition of torture and other forms of ill-treatment."
Sean O'Neill, Policy Director at Children in Wales, said:
"This report makes for very sobering reading, and shows the scale of rights violations taking place impacting on some of the most vulnerable members of our society, including children and young people. Whilst many of the areas in the report remain the responsibility of the UK Government, there are many actions which we in Wales can and should be taking to better protect and support those who are affected by violence and ill-treatment. The commitment of the Welsh Government to make Wales a Nation of Sanctuary and to delivering legislation which provides greater protection for children through the removal of the defence of reasonable punishment are just two examples of how Welsh politicians can make positive changes. The scale of the challenge is not insurmountable, and Wales must now make progress in tackling poverty and abuse, and truly establish a country in which all children are safe, free from harm and have their rights respected and protected."
David Isaac, Chair of the Equality and Human Rights Committee, said:
"Britain has a long history of championing equality and human rights. However, the extensive evidence gathered in this report suggests that we continue to fall short of our duty to protect some of the most vulnerable people in our society, including children and those in immigration detention and healthcare services.  In our own report to the Committee against Torture, amongst other recommendations, we have called on the UK government to introduce a 28-day limit on immigration detention and improve mental health services in the community to reduce the need for people to be detained.  Improving Britain's record on torture and ill-treatment is essential if we are to ensure that everyone can realise their right to live without fear of inhumane treatment or risk being punished."
For more information, please contact: Eva Sanchis, Head of Communications of REDRESS, on +44 (0)20 7793 1777 or +44 (0)785 7110076 (out of hours) or [email protected].
Notes for editors
About the UN Convention against Torture: The UK ratified the UN Convention against Torture and Other Cruel, Inhuman or Degrading Treatment or Punishment (UNCAT) in 1988. Its purpose is to prevent the use of torture and other ill-treatment. States that have signed up to the Convention against Torture are required to report to the UN on their progress towards implementing the treaty every four years. On 7-8 May 2019, the UK will be reviewed by the UN Committee against Torture as part of its sixth periodic review.
About the civil society report: REDRESS coordinated the production of a joint civil society shadow report to the UNCAT to provide an alternative, fact-based view of the measures taken by the UK to implement its obligations under the UN Convention against Torture as part of the UK Torture Review project. REDRESS held four consultation events across England and Wales as well as a call for written evidence throughout October 2018. More than 90 organisations and individuals submitted evidence during this process and 69 organisations and nine experts endorsed the final report. A steering group assisted REDRESS comprised by Children in Wales, Children's Rights Alliance for England (Just for Kids Law), Disability Rights UK, Freedom from Torture and Liberty. The situation in Northern Ireland and Scotland is covered in other civil society reports.
Acknowledgements: We are grateful to all those organisations who submitted evidence for this report and participated in the consultation process. A full list of organisations who contributed information can be found in the report. REDRESS would also like to thank the Equality and Human Rights Commission (EHRC) for its contribution in funding for this project. The report does not necessarily reflect the Commission views.