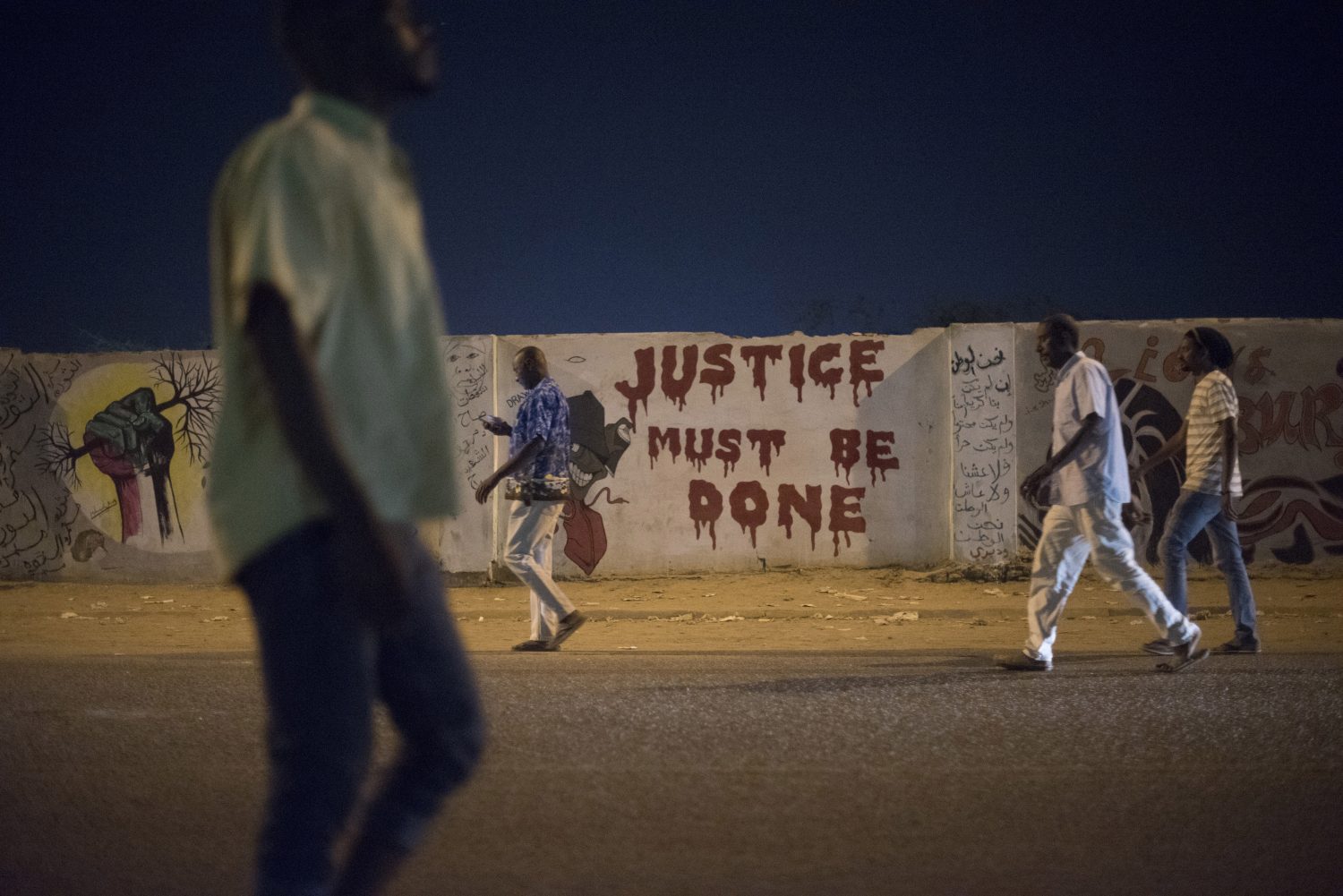 Covid-19: Al-Bashir and Habré must not evade justice for serious human rights abuses
On the eve of the first anniversary of Khartoum massacre on 3 June 2019, REDRESS has written to Sudan's Attorney-General and UN experts to highlight the need that measures adopted to protect against Covid-19 in prisons should not lead to impunity for serious human rights violations.
REDRESS has urged them to ensure that victims of serious human rights violations under the regime of the former president Omar al-Bashir realise their right to justice and reparations.
The call follows the announcement last week by the Public Prosecutor of Sudan of recent health measures taken in respect of former regime members currently in detention, including transferring a number of them to hospital or into quarantine.
Prior to this announcement, Al-Bashir, who is wanted by the ICC to face trial for war crimes and crimes against humanity, requested a release or transfer to house arrest, following reports of a coronavirus outbreak in Kober prison, where he is currently serving a two-year sentence for corruption and illicit financial gains.
The ICC issued arrest warrants against Al-Bashir in 2009 and 2010, but he remained at large until April 2019. He is also facing serious charges in Sudan for crimes committed in Darfur and investigations into these crimes are ongoing.
In making any decision regarding Al-Bashir's detention and in light of the gravity of the allegations against him, it is fundamental that the Sudanese authorities ensure that he remains in custody at all times, while protection his rights to health and physical integrity.
Al-Bashir's detention is essential to ensure that he will face trial for the crimes with which he is charged. It is also key to allowing effective investigations to continue, and to protect victims and witnesses, and their right to justice and reparation.
REDRESS has called upon all decision-making authorities in Sudan to ensure respect for the rights of victims to justice and reparation, while upholding the rights of detainees to health and safe conditions of detention.
REDRESS notes that former members of the regime usually enjoy special conditions of detention which avoid mass contact for security reasons.
In separate letters, REDRESS has called upon the UN Special Rapporteur on the promotion of truth, justice, reparation and guarantees of non-recurrence, and the UN Independent Expert on the situation of human rights in Sudan, to take note of this situation and to encourage the Sudanese government to adhere to international standards.
In the letter to the UN Special Rapporteur REDRESS also highlights the case of the former Chadian dictator Hisséne Habré, who was granted a two-month release from a Senegalese prison in April, after his legal team argued that the risk of being infected with the coronavirus was high in jail. Habré is serving a life sentence for crimes against humanity, war crimes and torture.
REDRESS has urged the Senegalese courts to ensure that Habré returns to prison after this temporary release ends on 6 June 2020, as any pardon or a permanent release would breach the rights of his victims to justice and would exacerbate the suffering they are still experiencing. Habré is yet to pay the reparations owed to his victims, despite having been convicted more than four years ago.
REDRESS has called upon the UN Special Rapporteur to urge the Senegalese authorities to adhere to the international standards in this case.