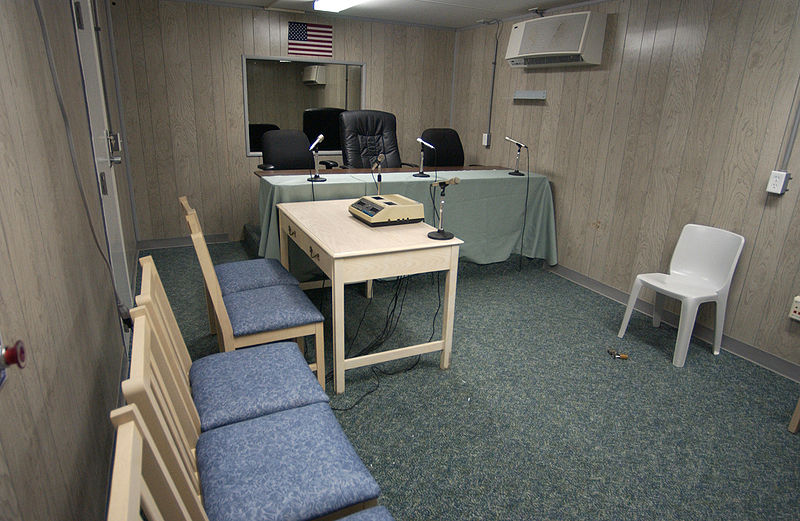 European Parliament urges Lithuania to open investigation into 9/11 secret detention claims
The European Parliament has passed a resolution urging Lithuania to carry out a criminal investigation into allegations that Guantánamo detainee Mustafa al-Hawsawi was held in secret detention in the country.
The call comes only two weeks after the Lithuanian Prosecutor's office issued a decision refusing to open an investigation – requested by REDRESS and the Human Rights Monitoring Institute (HRMI) – into the claims. It was made in the context of a broader resolution addressing European complicity on the alleged transportation and illegal detention of prisoners in European countries by the CIA.
Mr al-Hawsawi is currently facing capital charges before a US Military Commission in Guantánamo Bay, Cuba, relating to his alleged involvement as media organiser and financer in the September 11, 2001 attacks in the United States.
Al-Hawsawi was held in secret detention by US authorities for a period between March 2003 and September 2006. Due to a highly restrictive classification regime neither Mr al-Hawsawi nor his military lawyer have been able to divulge information about al-Hawsawi's whereabouts during his period in secret detention.
However, human rights organisations REDRESS and the Human Rights Monitoring Institute have recently raised allegations with Lithuanian authorities that al-Hawsawi was held in Lithuania for part of that time. The organisations made the claims after a detailed analysis of flight data and other publicly available evidence on the secretive United States programme suggested that it was highly likely that Mr al-Hawsawi was held in the country.
On 13 September the organisations submitted a joint complaint (available in English and Lithuanian) to the Lithuanian Prosecutor General calling for an investigation into the allegations. For more information about the complaint see the REDRESS website here.
On 27 September 2013 the Prosecutor issued a decision (available in Lithuanian) refusing to open an investigation into the claims. REDRESS and HRMI have appealed the decision to the Lithuanian courts.
"This is yet another important call for Lithuania to investigate allegations of its own complicity in secret detention and extraordinary rendition. Lithuania currently holds the European Union Presidency, and in this role it should be urging other EU states to address flaws in their human rights record, but to be credible, it needs to carry out first a comprehensive investigation into its own complicity in these practices," said Carla Ferstman, Director of REDRESS.
For further information, please contact: Eva Sanchis, REDRESS' Communications Officer, on +44 (0) 20 7793 1777 or eva[at]redress.org.
About REDRESS: REDRESS was founded by a torture survivor in 1992. Since then, it has consistently fought for the rights of torture survivors and their families in the UK and abroad. It has intervened in a range of leading torture cases. More information is available on: www.redress.org.