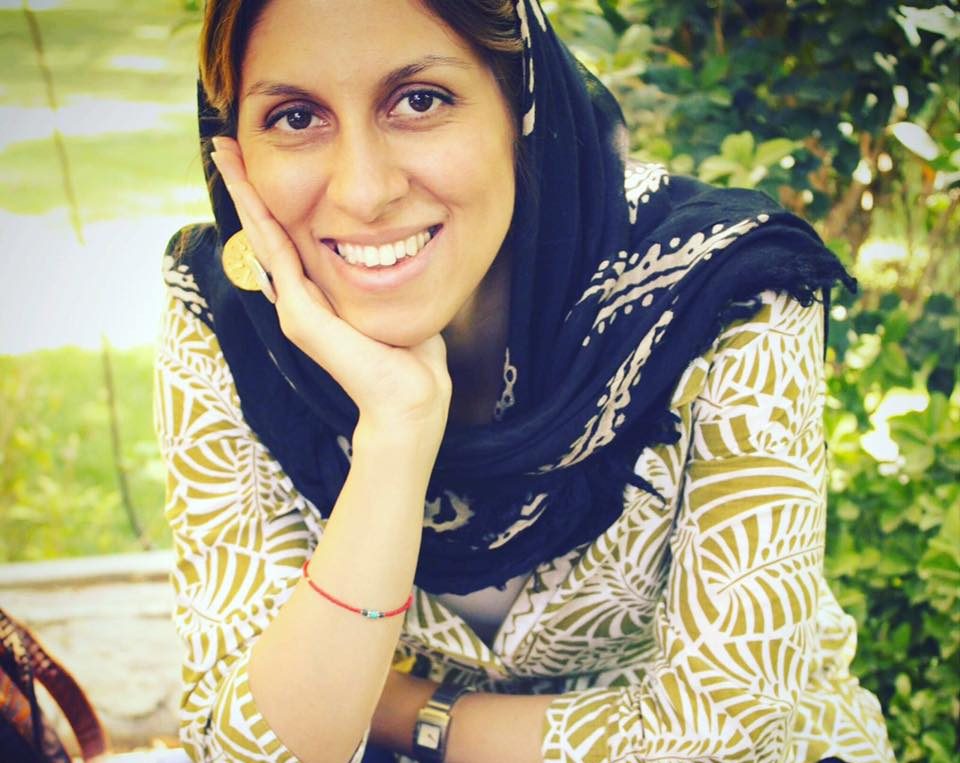 Foreign Affairs Committee Calls on Foreign Office to Do More to Secure the Release of Nazanin and Others Detained in Iran
The UK Foreign Affairs Committee (FAC) has today released its report No prosperity without justice: the UK's relationship with Iran, following its inquiry into the topic.
The report finds that the UK government's current approach to consular disputes is "clearly not working," and calls for a review of the Foreign, Commonwealth & Development Office (FCDO)'s processes, a recognition of Iran's practice of 'State Hostage Taking,' and the use of targeted human rights (Magnitsky) sanctions against human rights abusers in Iran.
REDRESS contributed to the FAC's Iran Inquiry through a formal written submission, and provided witness evidence in response to questions from the Committee. The report acknowledges and upholds a number of REDRESS' proposals.
Charlie Loudon, International Legal Adviser at REDRESS, said:
"REDRESS has consistently called upon the UK government to improve the way it protects and defends the rights of British nationals detained overseas, including British dual nationals. We welcome the FAC's findings and call upon the UK government to provide effective consular assistance to detainees and their families, and recognise those who are arbitrarily detained for diplomatic leverage as 'hostages'. The UK should also impose targeted sanctions on those responsible for arbitrary detentions, torture and ill-treatment of foreign nationals in Iran."
Consular Assistance
REDRESS submitted to the FAC that the FCDO should revise, re-evaluate, and thoroughly update the current policy on consular assistance, and called for the publication of a review conducted by Dame Judith MacGregor in 2019 on how the FCDO handles complex consular cases.
Separately, REDRESS made a request for the release of the MacGregor review under the Freedom of Information Act. The UK Government eventually published the review in November 2020. The review reflects recommendations made by REDRESS in its 2018 Beyond Discretion report.
The FAC report notes concern over the delay in the MacGregor review's release and endorsement, and recommends the FCDO continue to implement the recommendations.
Charlie Loudon added:
"The FAC report is a powerful and timely reminder that the UK government must do everything in its power to secure the release of Nazanin Zaghari-Ratcliffe and other innocent British nationals arbitrarily detained in Iran. In addition to the FAC's recommendations, UK law should be amended to introduce a right to consular assistance for all British nationals, including dual nationals."
State Hostage Taking
REDRESS submitted to the FAC that Nazanin should be treated as a 'hostage,' as she has been told by Iranian officials that she is being detained due to the UK government's failure to pay a £400 million outstanding debt to Iran. The FAC report acknowledges that, "some cases may be linked with bilateral disputes, or seemingly part of tit-for-tat exchanges."
It states further: "the FCDO should acknowledge that Iran's transactional approach to diplomacy typifies a growing challenge democracies face when engaging with some autocracies. Calling 'State Hostage Taking' out for what it is and taking the lead in shaping a united international response would help yield additional tools to counter this behaviour."
The report calls on the FCDO to establish an ad hoc Committee at the United Nations to draft an addition to the 1979 Convention on Hostage Taking, which would define and prohibit the practice of 'State Hostage Taking'.
Charlie Loudon said:
"There have been repeated indications that Nazanin's detention is linked to the outstanding 400 million International Military Services debt the UK owes to Iran. The UK's failure to settle the debt continues to put British citizens at risk."

"Iran's pattern of detaining foreign and dual nationals for diplomatic leverage demonstrates a critical need for international law on state hostage taking. We strongly support the FAC's recommendation that the UK government take a lead on this issue at the international level."
Human Rights (Magnitsky) Sanctions
REDRESS proposed that the UK government use the global human rights sanctions regime to impose targeted travel bans and asset freezes on perpetrators of related human rights abuses in Iran to encourage behavioural change.
The FAC report supports this position, stating that: "The time has come for a more robust approach. For its next round of Magnitsky-style sanctions, we recommend that the FCDO prioritises building watertight cases against human rights abusers based in Iran or acting for it abroad, including those involved in the arbitrary detention of UK and dual nationals."
Charlie Loudon said:
"The purpose of Global Magnitsky sanctions is to enable states to target individuals who have committed serious violations of human rights by restricting their travel and freezing their assets. By directly linking individual perpetrators to specific patterns of human rights abuses, Magnitsky sanctions are well-suited to supporting behavioural change. The UK government should use Magnitsky sanctions as one of several tools available to address arbitrary detentions and ill-treatment in Iran."
Notes to Editors
About REDRESS: REDRESS is an international human rights organisation based in London and The Hague that represents victims of torture in obtaining justice and reparations. REDRESS has acted as legal representatives for Nazanin and campaigned for her release since 2016. It has taken her case to the UN Working Group on Arbitrary Detention and successfully lobbied for the UK Government to grant Nazanin diplomatic protection. REDRESS continues to work to secure Nazanin's release.
Legal team: REDRESS's work on Nazanin Zaghari-Ratcliffe's case is supported pro bono by Prof John Dugard SC (Doughty Street Chambers), Alison Macdonald QC (Essex Court Chambers) and Dr Tatyana Eatwell (Doughty Street Chambers).
Photo credit: Free Nazanin Campaign