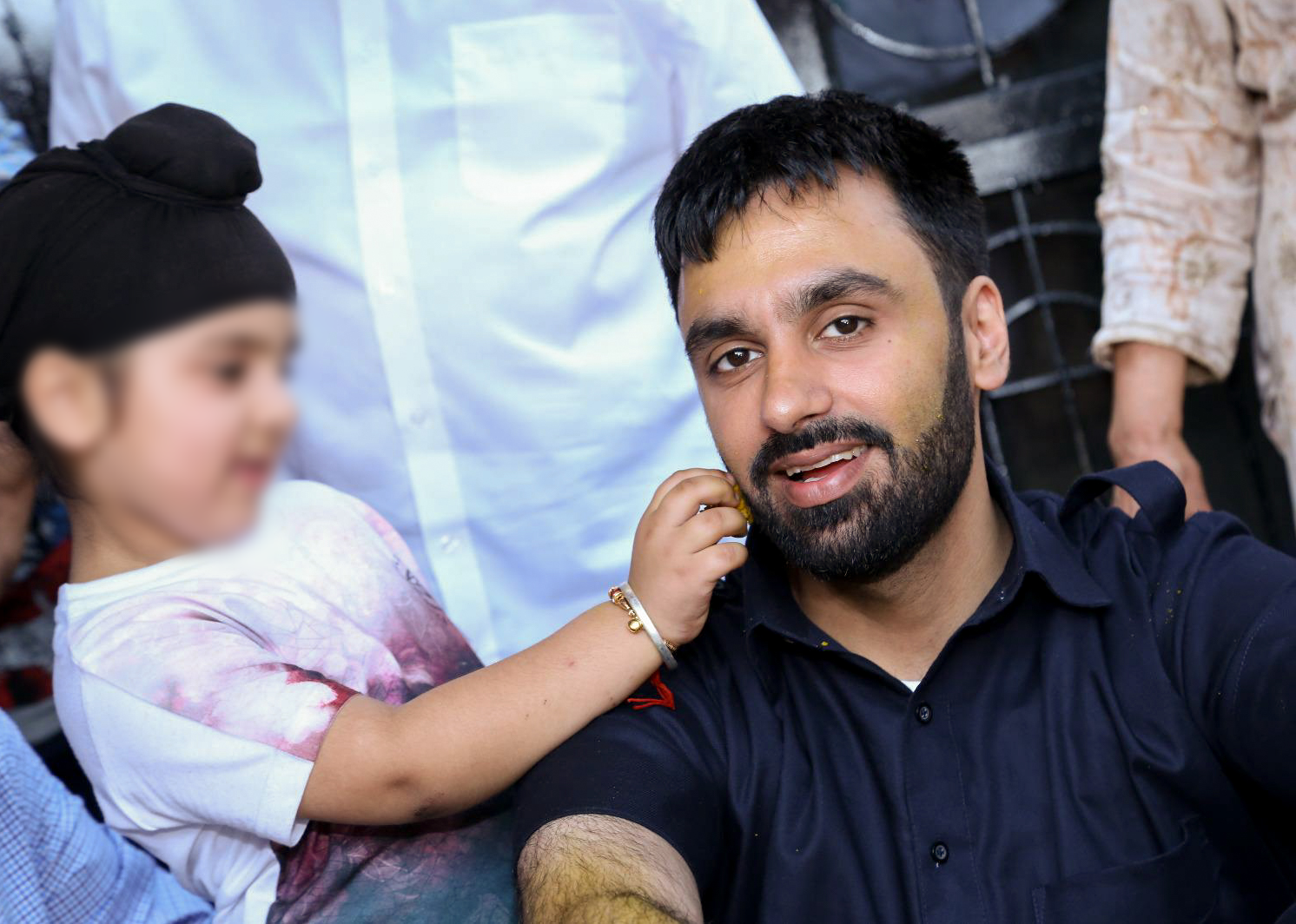 Jagtar Singh Johal: 1,000 Days Since His Alleged Torture and Imprisonment in India
The UK Government must act urgently in the case of Jagtar Singh Johal, on the 1,000-day anniversary of his alleged torture and continued imprisonment in India.
The anniversary on 30 July comes at a time of particularly heightened risk for Jagtar, with reports of increasing Covid-19 cases in Tihar Jail, where the Indian authorities have imprisoned Jagtar, who has a family history of respiratory illness. 
Jagtar also remains at considerable threat of further torture or other harm while detained: Amnesty International documented 894 deaths in judicial custody and 74 deaths in police custody in India during a period of just eight months in 2017. 
Jagtar, who is a British citizen, was seized by Indian police officers on 4 November 2017 while visiting India to get married. He alleges that he was subsequently subjected to severe torture. In a handwritten account provided to REDRESS, he wrote: 
"The torture took place intermittently, numerous times each day. Electric shocks were administered by placing the crocodile clips on my ear lobes, nipples and private parts. Multiple shocks were given each day," and "[t]hreats of taking me to a remote location where I could be shot dead were also given. At one point, petrol was brought into the room and I was threatened with being burnt." 
In November 2019, an independent expert analysis by the International Rehabilitation Council for Torture Victims (IRCT), the world's leading centre of knowledge on the physical and psychological effects of torture and ill-treatment, concluded that there were "reasonable grounds" to believe that Jagtar was tortured, and highlighted "an urgent need for Mr Johal to undergo an independent medical examination and psychological evaluation in order to effectively investigate [the claims]". 
In July 2018 over 70 UK MPs signed a letter raising concerns about Jagtar's case and more recently almost 60 UK MPs have again signed a letter asking the Foreign Secretary Dominic Raab to urgently intervene in the case. Theresa May, as Prime Minister, raised Jagtar's case with Prime Minister Modi in April 2018. The UN Special Rapporteur on Torture has also sent two Urgent Communications to the Indian Government about Jagtar's case, most recently in November 2019. 
Despite this, India continues to ignore its international legal obligations. As far as Jagtar's lawyers are aware, no evidence has been presented against him in court, yet he remains imprisoned. The Indian authorities have also failed to take any steps to conduct an independent investigation into the allegations of torture in Jagtar's case. 
"The UK government needs to use all diplomatic and legal means at its disposal to ensure Jagtar's right to a fair trial and the investigation of his torture allegations as a matter of urgency," said Charlie Loudon, REDRESS's International Legal Adviser. 
For more information or to request an interview, please contact: Charlie Loudon, REDRESS's International Legal Adviser, at [email protected] or +44 (0) 7969445798.