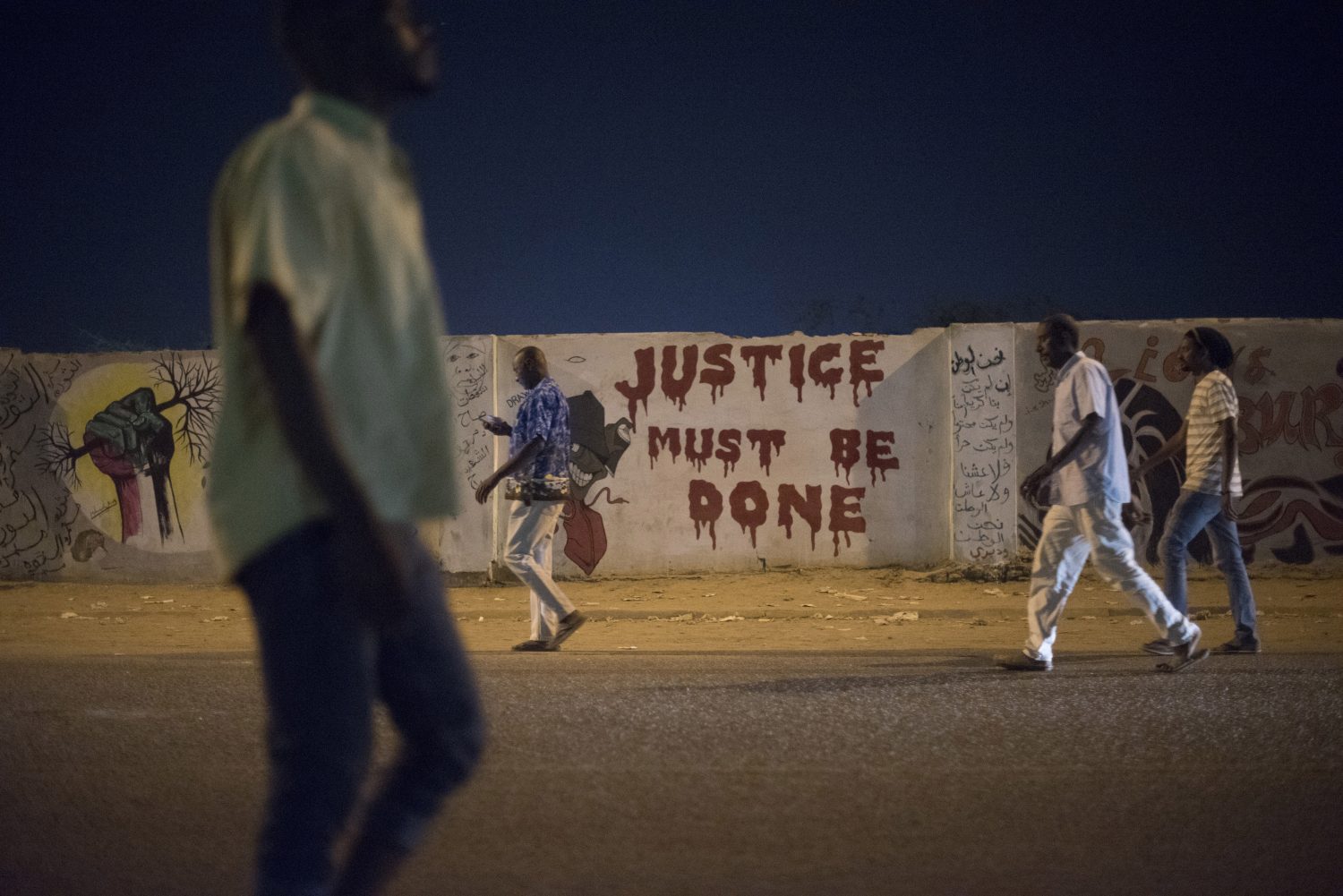 Sudan Moves Closer to Ratifying Key Human Rights Treaties
REDRESS welcomes a significant step taken by the Sudanese Council of Ministers towards ratifying the two main international treaties banning torture and enforced disappearances.
On 6 October the Council of Ministers (one of the two limbs of the joint council that is leading Sudan's political transition) approved the ratification of the UN Convention Against Torture (UNCAT) and the International Convention for the Protection of All Persons from Enforced Disappearance (ICPPED). The move follows years of advocacy efforts by Sudanese activists and international partners such as REDRESS, encouraging the State to ratify both treaties.
Reacting to the news, Rupert Skilbeck, Director of REDRESS, said:
"We are very encouraged by the Council of Ministers' actions and urge the Sovereign Council to follow suit. The ratification of the Convention against Torture and the Convention for the Protection of All Persons from Enforced Disappearance will represent a significant step for the transitional government in establishing their commitment to protecting Sudanese citizens and ensuring the path towards a safe and just Sudan."
Sudan signed UNCAT in 1986, but did not take any concrete steps towards ratification for over 30 years. Over those three decades, the regime of former President Al-Bashir in Sudan heavily relied on the use of torture to silence its critics and terrorise communities. Security forces, militias and police practised a range of the most brutal forms of torture.
The Council of Ministers' approval of ratification is an encouraging step. However, it is not the conclusion of Sudan's ratification process. Confirmation by the Sovereign Council is still required. Details are also yet to emerge of what reservations Sudan has made to the treaties, and whether it will adopt the individual communications procedure under Article 22 of UNCAT. The limitation of reservations and allowance of individual communications are important to ensure the Conventions can operate in its most effective manner.
Once both treaties have been ratified, their subsequent domestic implementation is critical. This includes reform of Sudanese legislation to criminalise torture in accordance with the internationally recognised definition contained in Article 1 of UNCAT, and the explicit criminalisation of enforced disappearance, using the definition contained in ICPPED.
REDRESS has supported its Sudanese partners in litigating several cases of Sudanese victims of torture before the African Commission on Human and Peoples' Rights (ACHPR). In 2014, we brought a complaint on behalf of Mariam Yahia Ibraheem and her family before the ACHPR. Mariam, a Christian woman born to a Muslim father, was sentenced to death and corporal punishment for apostasy and adultery since she had married a Christian man. She was imprisoned while pregnant in inhuman conditions for over four months, leaving her with long-lasting health issues. One of the remedies sought in the complaint was Sudan's ratification of core human rights instruments, including UNCAT and ICPPED. The case is still pending before the ACHPR.
For more information or to request an interview, please contact: Eva Sanchis, REDRESS Head of Communications at [email protected] or +44 (0) 7857 110076.
Notes for Editors
REDRESS is an NGO based in London and the Hague that brings legal claims on behalf of survivors of torture in human rights courts and tribunals around the world. REDRESS has worked with national partners on human rights in Sudan for nearly 20 years.