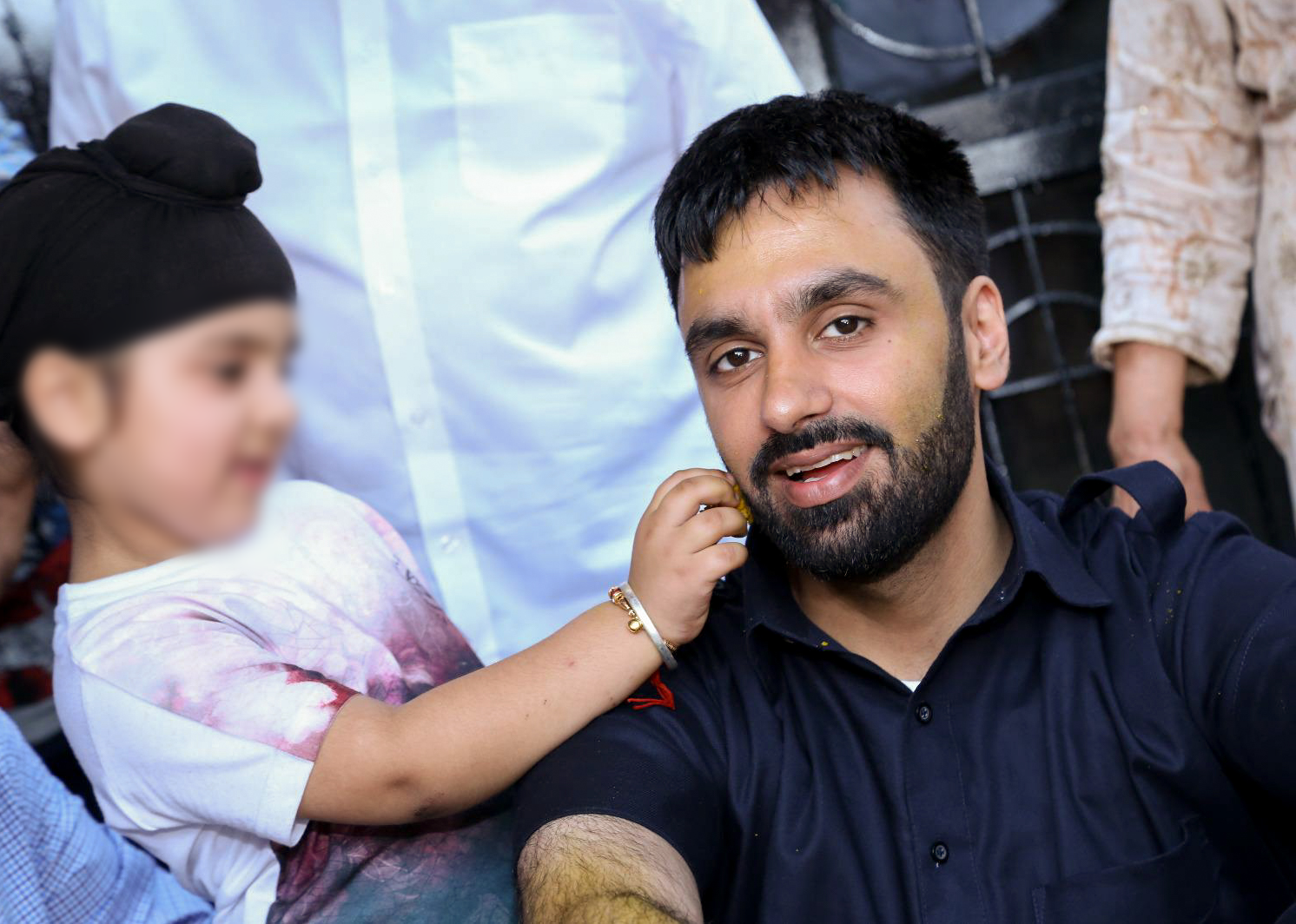 UK Government Must Come Clean on Torture of British Human Rights Defender and Secure His Release
Five years since Jagtar Singh Johal, a human rights defender and British citizen from Scotland was abducted in the streets of Punjab by Indian plain-clothes police officers, he remains unlawfully detained in India on baseless charges which carry the death penalty.
This is despite strong evidence suggesting that the charges against Mr Johal are based on a confession obtained under torture and an independent UN expert body concluding that Jagtar's detention "lacks [a] legal basis" and is based on "discriminatory grounds" owing to his Sikh faith and his "status as a human rights defender." Furthermore, Jagtar's legal team at Leigh Day filed a legal claim in August, supported by Reprieve and REDRESS, which uncovered evidence suggesting that the UK's intelligence agencies MI5 and MI6 may have colluded in his torture, by providing a tip-off that led to his detention.
Earlier this year, more than four years after being held in pre-trial detention, formal charges were framed against Mr Johal which rely on his forced confession under torture and are not supported by any credible evidence. Today, his family will hold a protest outside 10 Downing Street from 12 p.m. to 3 p.m. to mark the 5th anniversary of his detention in India.
Following Mr Johal's detention, electric shocks were administered to his ears, nipples and genitals, his limbs were forced into painful positions, he suffered sleep deprivation and death threats, including threats of being burned alive, and he was forced to sign blank sheets of paper. An independent medico-legal examination found that there were reasonable grounds to believe that he was tortured in India. Despite the seriousness of the allegations and repeated requests from his lawyers, India has never provided him with an independent medical examination and has taken no steps to investigate the serious allegations of torture, as far as REDRESS and Reprieve are aware.
Gurpreet Johal, Mr Johal's brother, said:
"It has been now five years since my brother was snatched off the streets of Punjab and tortured. We have a right to know who was responsible. We demand answers and accountability from both the Indian Government and the UK Government. Our family's nightmare must end. The UK Government need to right their wrong and bring my brother home."
Dan Dolan, Director of Policy and Advocacy at Reprieve, said:
"In the five years since Jagtar was abducted and brutally tortured by Indian police, five Foreign Secretaries have failed to seek his release. UN legal experts have found that he was targeted because of his human rights activism, that his detention is arbitrary and that he should be set free. It is shameful that the UK Government has stood by for so long while this British blogger languishes in an Indian jail."
Rupert Skilbeck, Director of REDRESS, said:
"International law obliges India to investigate the serious allegations of torture in Jagtar's case. Equally, the UK is also obliged to launch a full investigation into any role that the UK intelligence agencies may have played in Jagtar's detention and torture as torture is illegal under any circumstances and those responsible must without exception be held to account."
Notes to editors:
For further details or to arrange an interview, please contact: Reprieve's Media Officer Georgie Robertson on +447984455763 or at [email protected] or Eva Sanchis, Head of Communications of REDRESS, on [email protected] or +44(0) 20 7793 1777.
Jagtar's arbitrary detention:
The UN Working Group on Arbitrary Detention's opinion on Jagtar Singh Johal's case can be found here.
Independent medico-legal examination:
The independent medico-legal forensic analysis by International Rehabilitation Council (IRCT),  the world's leading centre of knowledge on the physical and psychological effects of torture and ill-treatment, which found that there were reasonable grounds to believe that Jagtar was tortured in India, can be found here.
Evidence that MI5 and MI6 tip off is tied to Jagtar's torture:
On 5 March 2020, the Investigatory Powers Commissioner's Office, the UK's intelligence watchdog, published its 2018 annual report. That report includes a case study setting out how MI5, using MI6 as a go-between, had passed information about a British national to a partner country whose authorities then arrested and tortured the British national in question. For more information, see here.
Photo by Free Jaggi Now Campaign