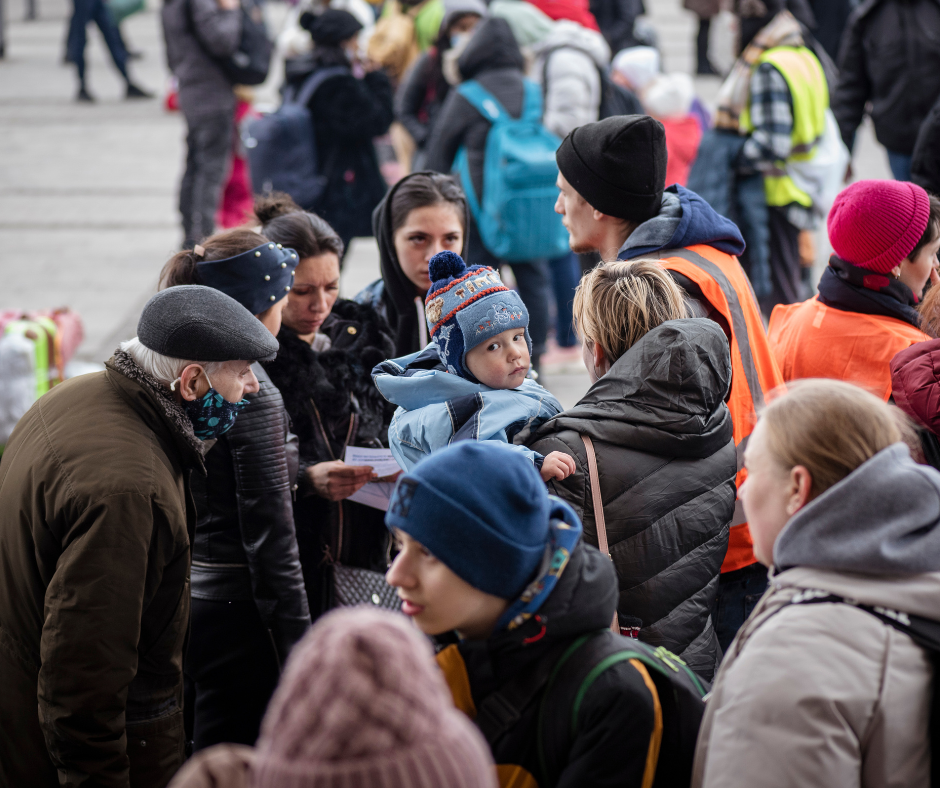 Survivors in Ukraine Cannot Wait for Reparations, Ukraine and the International Community Must Step In
By Victoria Kerr 
REDRESS Consultant Legal Officer
Vast violations of international human rights law and international humanitarian law including forced displacement, torture, sexual and gender-based violence, enforced disappearances and arbitrary detention, have been reported during Russia's occupation of Crimea in 2014, the conflict in Eastern Ukraine since 2014, and Russia's full-scale invasion of Ukraine which began on 24 February 2022. 
Urgent action is needed to address the harms victims have suffered and help them to rebuild their lives. Survivors cannot wait for Russia's cooperation or willingness to provide reparation or until the end of the invasion: Ukraine and the international community have a responsibility to step in. 
The number of initiatives to provide reparations for victims of the conflict in Ukraine is growing both at the national and international level. These include urgent interim reparations for survivors of conflict-related sexual violence, national judicial and administrative mechanisms in Ukraine, the International Criminal Court, the European Court of Human Rights, and the Register for Damages.  
While all these efforts are welcomed, enhanced cooperation between domestic and international actors will allow for a more holistic process that avoids duplication and re-traumatisation. Support for the reconstruction of Ukraine must not overshadow reparations for victims. Adopting an inclusive, survivor-centred approach that includes survivors in the design and operation of reparations mechanisms is essential to meet their immediate and long-term needs.  
One critical question is how these reparations initiatives will be financed. Governments around the world, including Ukraine, are exploring various financial accountability routes. While multiple mechanisms and proposals regarding the confiscation of state assets and the assets of individuals and entities are on the table across the UK, EU, US, Canada, and Ukraine, consensus is still needed on the legal basis for confiscation and compatibility with international law. For example, could the law of countermeasures or enforcement of an international decision or judgment of a Ukrainian court in domestic courts where state assets are held overcome the challenges of sovereign immunity? Does connecting asset confiscation of individuals and entities to sanctions regimes raise human rights or due process concerns?  
While these complexities are navigated, alternative routes to financing must be pursued, such as asset confiscation following sanctions violations, the repurposing of sanctions violations penalties, using windfall tax, and voluntary contributions by sanctioned individuals or third states. Discussions on financing and on the delivery of reparations are interlinked, and careful consideration as to how funds will ultimately be distributed is key.  
The financing and delivery of reparations for Ukraine was the focus of a workshop and panel discussion held in September by REDRESS, together with the Global Survivors Fund and the World for Ukraine Foundation in the context of the World for Ukraine Summit in Rzeszów, Poland, and is part of REDRESS' ongoing financial accountability work, including in the context of Ukraine.
The workshop brought together Ukrainian and international lawyers, academics, civil society organisations and policy makers working on the delivery and financing of reparations for survivors in Ukraine. The panel included as speakers Olena Apchel (SEMA Network), Clara Sandoval (Global Survivors Fund), Igor Cvetkovski (International Organization for Migration), Deborah Ruiz Verduzco (Trust Fund for Victims at the ICC), Pavlo Pushkar (Council of Europe), and James Patrick Sexton (T.M.C. Asser Institute). The discussions will form the basis of an upcoming  series of briefings on the delivery of reparations, asset confiscation and alternative routes to financing based on the discussions.
Photo: iStock