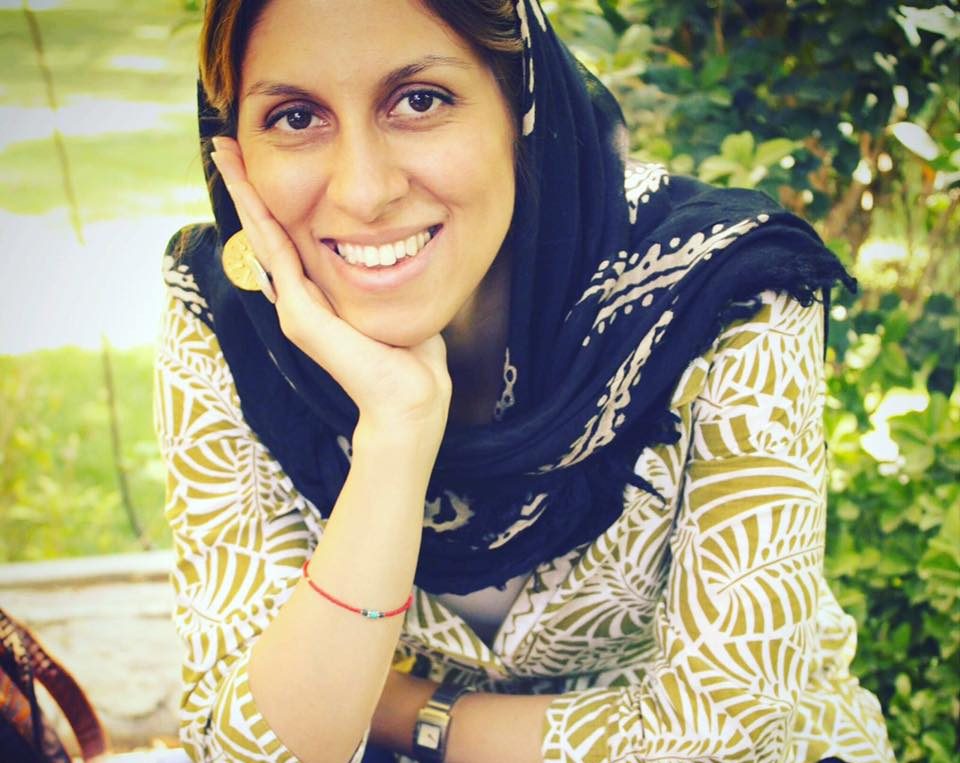 Threat of Return to Prison for Nazanin Risks More Years of Misery
Iranian authorities on Tuesday 27 October 2020 summoned Nazanin Zaghari-Ratcliffe to court on Monday 2 November 2020, for a delayed hearing in a second court case against her. Nazanin has also been informed that following the hearing she is likely to return to prison, which would bring an end to her temporary release.
The developments came on the same day as news that a crucial upcoming court hearing in UK legal proceedings about the UK's £400m debt to Iran had been postponed from 3 November 2020 to 20 April 2021.
Responding to the news, Charlie Loudon, International Legal Adviser at REDRESS, said:
"To force Nazanin to go back to prison would have a terrible impact on her. Having been separated from her husband and daughter for four and half years, she should be returning to her family, not returning to prison.

"There is absolutely no coincidence that Nazanin has been summoned back to prison on the day that payment of the UK's debt to Iran was once again delayed. Iran is holding Nazanin hostage and needs to be treated as such.

"The UK must respond to these developments with the strongest possible action, before Nazanin is consigned to more years of misery. Most urgently the Foreign Office needs to assert its legal right to attend Nazanin's upcoming trial. This is critical for protecting Nazanin's welfare, and ensuring that the numerous breaches of international law are properly documented."
REDRESS has acted as legal representatives for Nazanin and her husband Richard Ratcliffe and campaigned for her release since 2016.
Iranian law
Nazanin's original five-year sentence expires in March 2021. She is currently entitled to release under clemency in accordance with Iranian law, following an Order by Iran's supreme leader Ayatollah Ali Khamenei in March 2020. REDRESS understands that Nazanin is the only case in Iran for which this Order has not been implemented.
Nazanin is also entitled to conditional release under Islamic Penal Code 2013, Article 58, having served over one third of her sentence.
UK intervention
The UK government granted diplomatic protection to Nazanin in March 2019. This challenged Iran on the breaches of international law in Nazanin's case, and raised it to the level of a state-to-state dispute. In doing so, the UK recognised that Nazanin's predominant nationality under international law is British.
For more information or for an interview, please contact Eva Sanchis, REDRESS' Head of Communications, on 07857110076 or [email protected].
Notes to Editors
About REDRESS: REDRESS is an international human rights organisation based in London and The Hague that represents victims of torture in obtaining justice and reparations. REDRESS has acted as legal representatives for Nazanin and campaigned for her release since 2016. It has taken her case to the UN Working Group on Arbitrary Detention and successfully lobbied for the UK Government to grant Nazanin diplomatic protection. REDRESS continues to work to secure Nazanin's release.
Legal team: REDRESS's work on Nazanin Zaghari-Ratcliffe's case is supported pro bono by Prof John Dugard SC (Doughty Street Chambers), Alison Macdonald QC (Essex Court Chambers) and Dr Tatyana Eatwell (Doughty Street Chambers).
Photo credit: Free Nazanin Campaign.