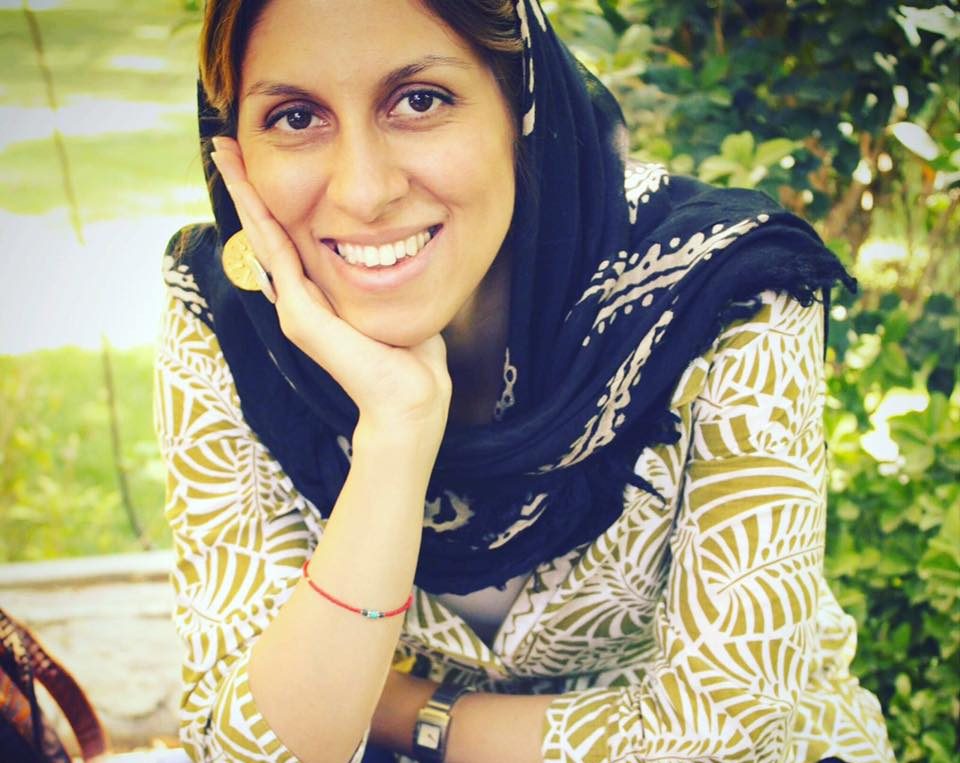 Psychological Suffering Continues for Nazanin Zaghari-Ratcliffe 
Uncertainty about the future of Nazanin Zaghari-Ratcliffe has been exacerbated once again, following a decision not to proceed with her trial today.
Leanna Burnard, Legal Officer at REDRESS, said:
"The complete absence of the rule of law in this case ensures that Nazanin is held in a constant state of stress, not knowing if she might be returned to prison or when she might see her husband and daughter again. This may amount to psychological torture, and places Iran in breach of its obligations under international human rights law.

"The Iranian regime has been intermittently threatening Nazanin with a second trial for three years. In denying her the most basic due process, Iran continues to flout its fundamental obligations under international law and Iranian law.

"Today's events are further confirmation of what we have long known – that Nazanin is being held as a pawn for political leverage.

"The UK government promised to protect Nazanin's rights when it granted her diplomatic protection last year. It is critical that it maintain pressure on Iran and assert its right to attend the trial when it takes place."
REDRESS has acted as legal representatives for Nazanin and her husband Richard Ratcliffe and campaigned for her release since 2016.
On Tuesday 8 September, Nazanin was told that she would face a second trial today for the charge of "spreading propaganda against the regime". The charge, which is based on the same purported evidence used in her first trial, has been widely recognised as a tactic to prevent her being released at the end of her current sentence in March 2021. It has also been used to block her release on parole and in accordance with a clemency order from the country's Supreme Leader, to which she is entitled under Iranian law.
Nazanin, who was expecting to be taken to court this morning, has now been told that the trial will not take place today. The move has exacerbated the unimaginable stress and fear that Nazanin has been subject to since her detention in April 2016.
Following nearly four years in prison, Nazanin was released under house arrest in March 2020. She is living with her parents and is forced to wear an ankle tag with a range of only 300 metres, preventing her from accessing desperately needed medical treatment.
Following a REDRESS submission, the United Nations Working Group on Arbitrary Detention found in 2016 that Nazanin's imprisonment was unlawful and ordered Iran to release her. The Working Group referred her case to the United Nations Special Rapporteur on Torture, who last year found that her conditions of detention may amount to cruel, inhuman or degrading treatment, or torture, and urged Iran to release Nazanin.
For more information or for an interview, please contact Eva Sanchis, REDRESS' Head of Communications, on 07857110076 or [email protected].
Notes to Editors
About REDRESS: REDRESS is an international human rights organisation based in London and The Hague that represents victims of torture in obtaining justice and reparations. REDRESS has acted as legal representatives for Nazanin and campaigned for her release since 2016. It has taken her case to the UN Working Group on Arbitrary Detention and successfully lobbied for the UK Government to grant Nazanin diplomatic protection. REDRESS continues to work to secure Nazanin's release.
Legal team: REDRESS's work on Nazanin Zaghari-Ratcliffe's case is supported pro bono by Prof John Dugard SC (Doughty Street Chambers), Alison Macdonald QC (Essex Court Chambers) and Dr Tatyana Eatwell (Doughty Street Chambers).